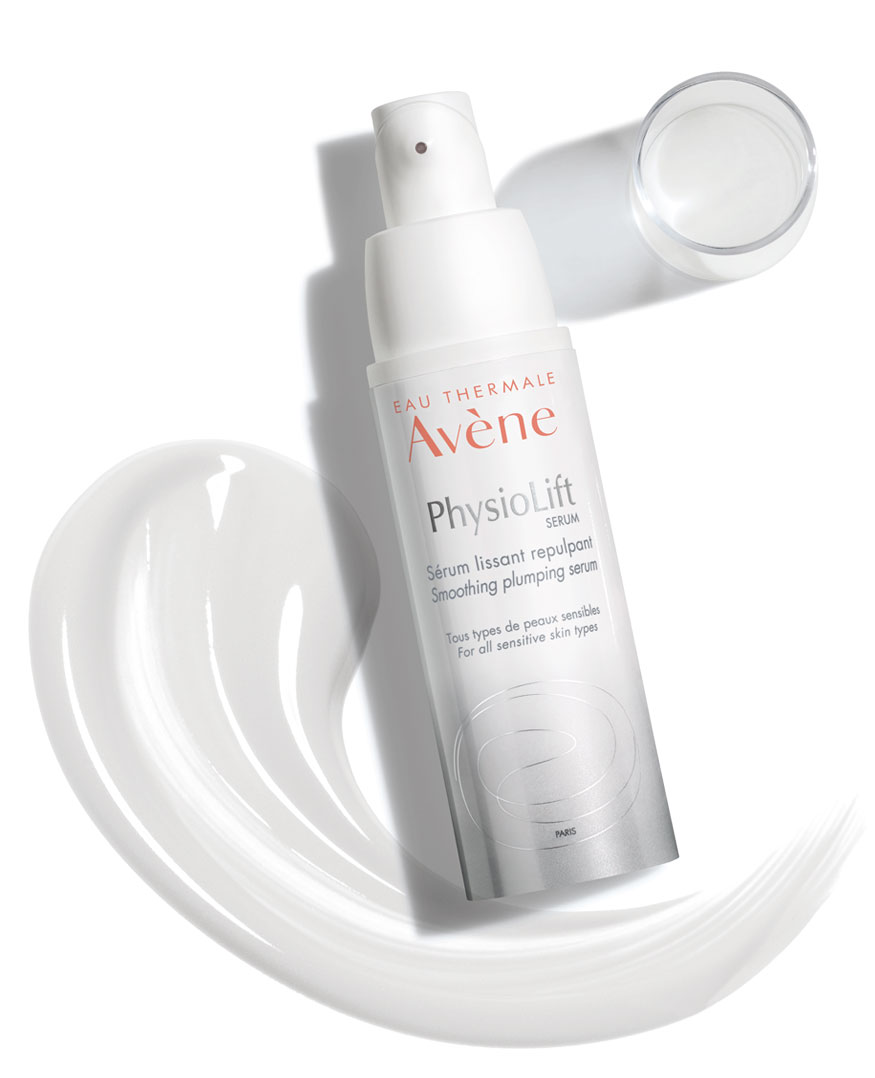 NEW PHYSIOLIFT SMOOTHING PLUMPING SERUM
Designed for immediate results, Avène's PhysioLift Smoothing Plumping Serum fills wrinkles and provides smoother and firmer skin, thanks to an exclusive and patented* combination of complementary anti-ageing ingredients designed to maintain the skin's architecture and preserve or restore skin's youthful appearance.

*Patent pending
THE SECRET BEHIND SMOOTHER AND FIRMER SKIN
PhysioLift Smoothing Plumping Serum fills wrinkles immediately and provides smoother
and firmer skin thanks to an exclusive combination of complementary anti-ageing active ingredients.
PHYSIOLIFT RESTORES THE SKIN'S ARCHITECTURE, THANKS TO PATENTED* EXCLUSIVE ACTIVE INGREDIENTS THAT ARE IN CLOSE AFFINITY WITH THE SKIN'S PHYSIOLOGY
HYALURONIC ACID DUO
1. Hyaluronic Acid Microspheres: Acts on the surface for a plumping effect
2. Hyaluronic Acid Mono-Oligomers: Acts beneath the surface* for a firming effect
PATENTED POWERFUL, COMPLEMENTARY ACTIVE INGREDIENTS**
Ascofilline™: High technology anti-ageing "architect" ingredient, helps maintain collagen and skin structure
Pre-tocopheryl: Antioxidant ingredient that preserves the skin radiance
Avène Thermal Spring Water
Soothing, anti-irritating, softening
**Upper layers of the epidermis. **Patent pending. Ascoflline™ and Pre-tocopheryl.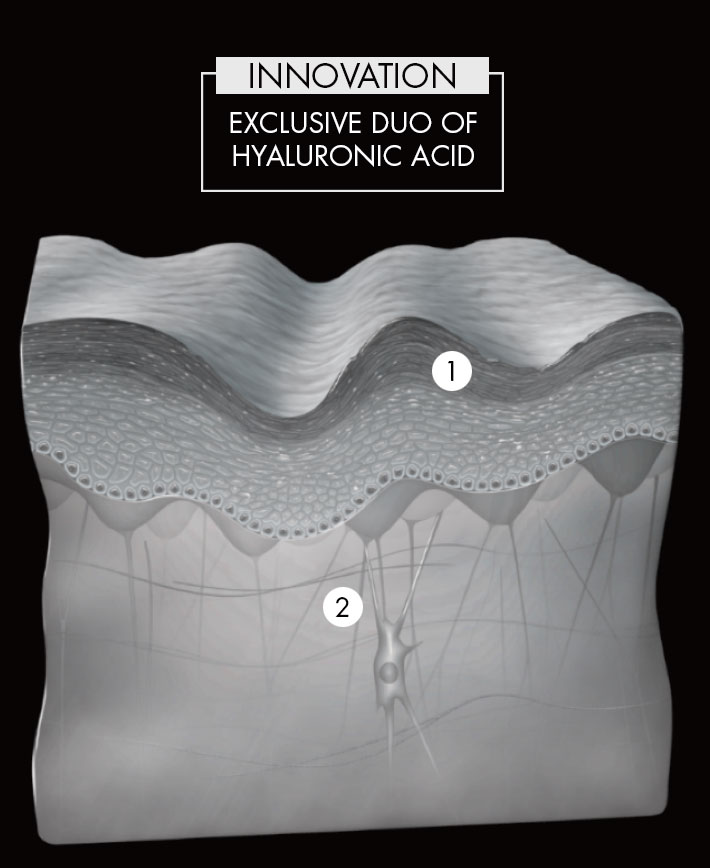 (1) Hyaluronic Acid Microspheres
(2) Hyaluronic Acid Mono-Oligomers
PhysioLift Smoothing plumping serum has proven anti-ageing efficacy
(1) Consumer usage test, 90 subjects, 1 to 2 applications per day for 28 days.
0

.5%

Skin is SMOOTHED
instantly (1)
0

%

Skin is PLUMPED
after 5 days (1)
0

.5%

Skin is FIRMER
after 1 month (1)
ANTI-AGEING BEAUTY
FOR SENSITIVE SKIN
For me, skincare is everything when it comes to the health and appearance of my complexion. As you get older you don't want to wear a mask of makeup to ensure your skin glows. Which is why I use hydrating formulas boosted by antioxidants correct fine lines and brown spots. Here's a new skin combination that promises all of that says editor Trudi Brewer.
#ReplumpRenew
#PhysioLift experiences on Instagram @avene_au